Book your own private yacht to explore the west coast of St.Lucia and experience the romantic Caribbean sunset. A Caribbean sunset is no doubt a very romantic and intimate sight however being on your own private yacht on the beautiful and subtle Caribbean Sea makes the even ten times better. Add another wonderful memory to your vacation with a sunset cruise! 
We slowly set sail and marvel at the lovely west coast of St.Lucia. Be sure to keep your eyes open for the Caribbean Sea is one of immense aquatic life and it comes as no surprise that on this excursion one may see a turtle, whale or dolphin. Ensure that your cameras are close by for we guarantee this trip to be picture perfect and filled with great memories. 
On this excursion you are provided with your private captain and crew which are there to ensure that your very need is taken care of.  Sodas, bottled water, Beers, Rum punch and wine make up your full open bar to quench your thirst on this trip. Fresh fruits and snacks are also available and all of these are part of the sunset cruise package. We pick up at 4:00pm and end after sunset.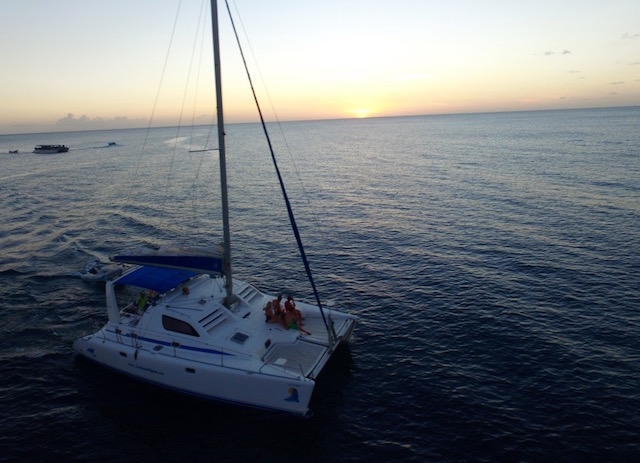 Add the perfect memory to your Caribbean vacation with a romantic and picturesque sunset cruise!