Lobster Dinner Cruise
A private, romantic and intimate evening aboard your private vessel. Set sail in the evening enjoying wine and refreshments. Our 3 course Lobster Dinner service begin shortly after sunset. Your crew will be serving your 3 course dinner while you sail the ocean under a beautiful Caribbean night sky. All our Courses are prepared with fresh ingredients, and flavorful herbs and spices. This shall no doubt be an unforgettable and picturesque moment. Add the perfect memory to your Caribbean vacation with this lovely, intimate and extremely romantic charter.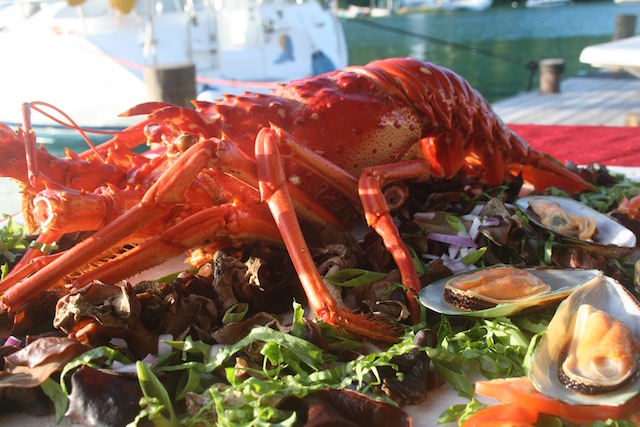 Land and Sea Adventure
Set sail aboard any one of our first-class vessels and head southbound to Soufriere. The majestic Pitons await you there along with our private taxi at the soufriere port. You then shall visit the Botanical Gardens and Diamond water falls for a guided tour. After which then taxi shall take you to the drive in volcano and sulphur springs where you shall then have a tour and a bath. After this happens you shall return to the vessel where a fresh gourmet lunch shall await you on board.
Full Day Charter
Join us the Bateau Mygo team on an adventurous and romantic full day charter aboard any one of our first class vessels. This charter starts at 10:00am where we shall set sail for a cruise along the west coast of the beautiful island of St.Lucia.
Half Day Charter
Charter your own private sailing yacht from our fleet for a half day cruise in the beautiful island of St.Lucia! Our customers have the choice of our flagship catamaran or our classic monohull.
Sunset Cruise
Book your own private yacht to explore the west coast of St.Lucia and experience the romantic Caribbean sunset. A Caribbean sunset is no doubt a very romantic and intimate sight however being on your own private yacht on the beautiful and subtle Caribbean Sea makes the even ten times better.
office locations
Bateau Myo, St. Lucia
BJ 0057, Cul-de-Sac,
St. Lucia
Monday-Sunday
8 Am - 6.00 Pm